Story | Our brands | Brand's values | Head of company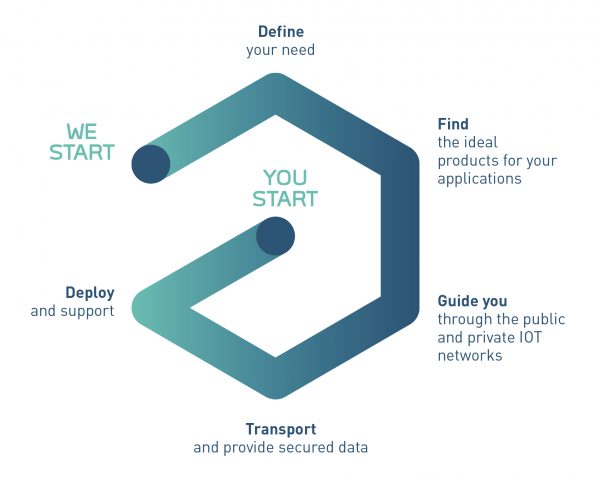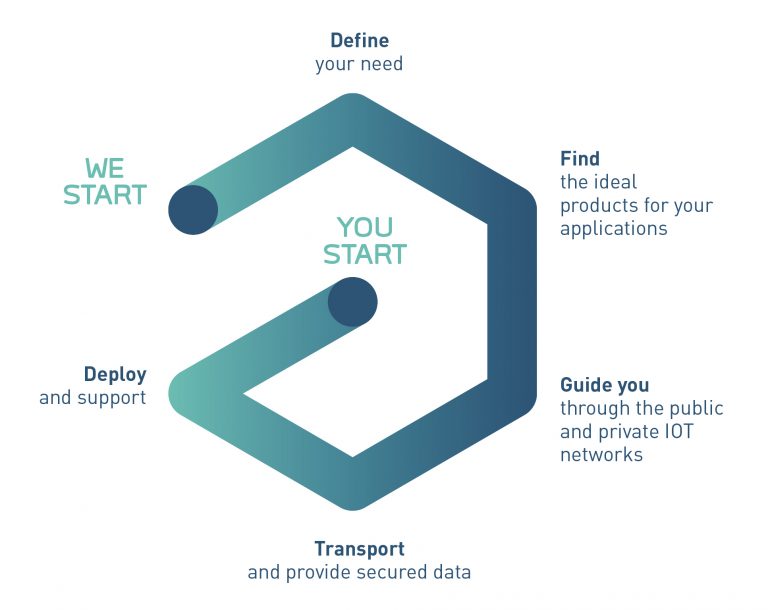 Story of company
adeunis® is a company specialized in the manufacture of connected devices and the development of ready-to-use wireless solutions dedicated to IoT (Internet Of Things) BtoB business areas.
We have more than 20 years of experience that allows us to put at your disposal an agnostic and targeted technological approach to support you in the deployment of your IOT solutions.
From the manufacture of connected devices to  the support on your sites for the deployment and maintenance of our solutions, including the integration of connectivity (management of your subscriptions, selection of technology adapted to your needs), adeunis® is positioned on the entire data processing chain, providing you with all or part of the necessary solutions, depending on your needs.
Dedicated to the IoT BtoB markets, adeunis® focuses its activities on Building Management and Processes and Services Optimization.
Whether you want to improve the management of your building, real-time monitoring of your energy consumption, detect a tank level, be alerted during a machine malfunction …, adeunis® products and solutions are deployed according to your projects.
For more than 20 years, adeunis® has been supporting its international customers with products using the latest technologies and implementing innovative solutions.
Our brands
adeunis® company stands out by having 2 business units, which one represented by one brand : adeunis® brand & VOKKERO®
brand.
VOKKERO®, which specialises in communication systems for mobile teams, is recognised worldwide by team sports referees thanks to its Squadra products range.
VOKKERO® is also perfectly suited to the industrial and service sectors, such as the construction, maritime, security, nuclear, asbestos removal and other sectors, as well as to environments that are risky or difficult to communicate in, such as sites with explosive atmospheres (thanks to its ATEX certification), confined spaces, etc., due to its VOKKERO GUARDIAN® product which has recently been released on the market, and has unique, innovative product qualities.
To learn more about the VOKKERO® brand, products and solutions, click on the logo below.
Brand's values
Customer focussed culture, values shared by all
A "customer" focussed business culture designed to develop relationships of trust that are sustainable and lasting, expressed by five company values shared by all our employees:
Customer awareness
A truthful spirit
Respect for the person
A desire for progress
Team spirit
And finally, innovation, quality, respect and environmental responsibility are also values promoted by ADEUNIS RF and inform its choices.
Head of company
Since October 2015, Pascal SAGUIN, Bertrand MILLION and Frank FISCHER have taken the reins of adeunis®.
In October 2015, the board of directors of adeunis® placed at the head of the company: Pascal SAGUIN, Frank FISCHER and Bertrand MILLION. For more than 10 years, they have been the industrial manager, marketing and resource manager and sales manager for the company. They have become general manager and deputy general managers of adeunis®, while retaining their initial functions in the company.
Together, they are driving a new strategy and redefining a solid foundation for the growth of adeunis® business. Choices supported by a fund raising of 5.2 million euros, at the end of 2016 reflects investor confidence in these new strategic choices.
They have therefore put in place a new action plan focusing on promising strategic areas of activity, confirmed by double-digit growth.
In order to achieve the targets, they have launched a recruitment plan in line with their ambitions for adeunis®, including a hiring spree in 2017. If you want to join the adeunis® business project, do not hesitate to go on our careers page.
Pascal SAGUIN, CEO, R&D and Industrial director
Frank FISCHER, Deputy CEO, Marketing, Support & Ressources director
Bertrand MILLION, Deputy CEO, Sales director