What if you made your building smarter?
adeunis® offers personalized solutions in the Smart Building sector in terms of energy performance optimization and improvement of services to buildings and occupants.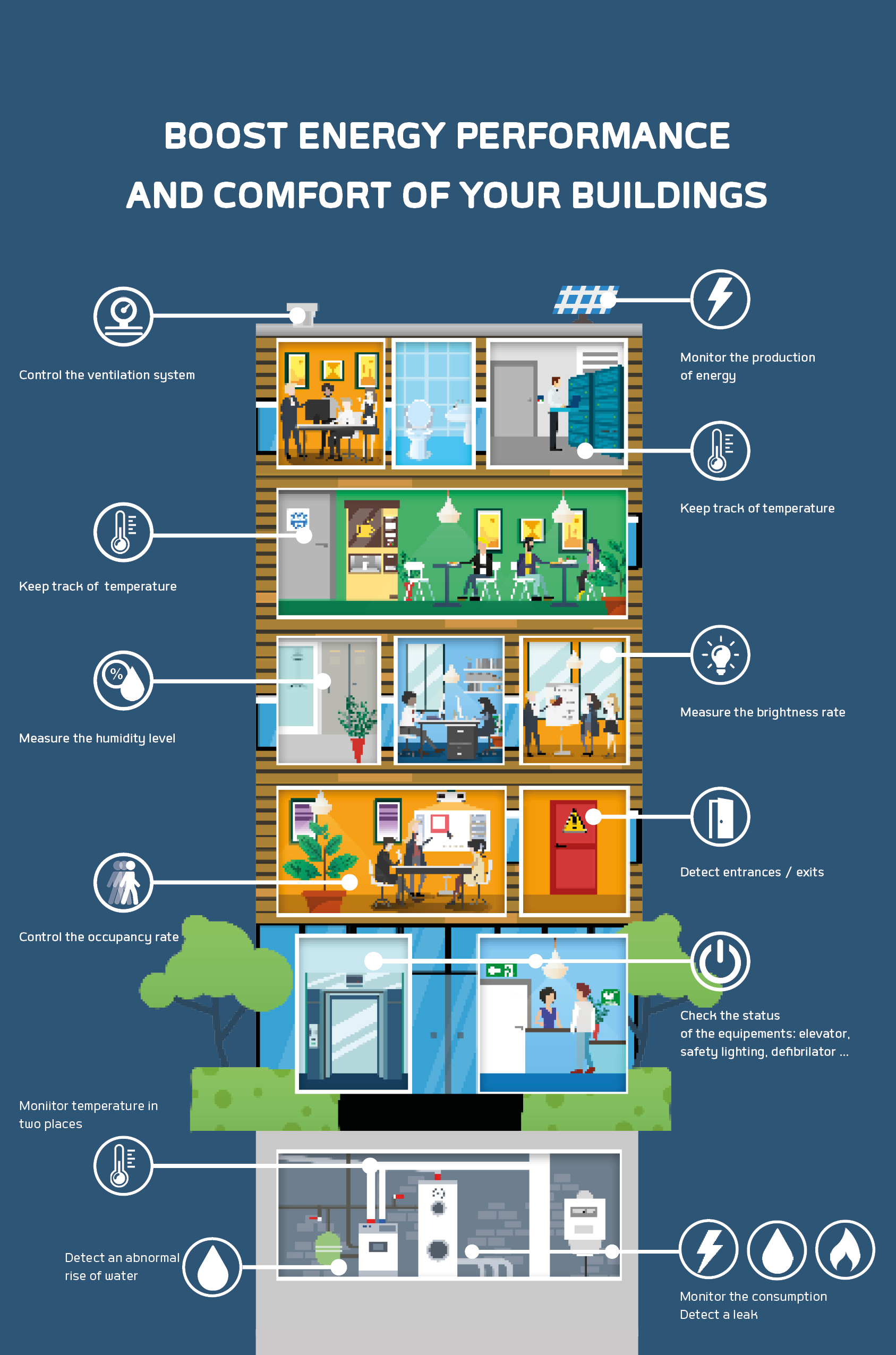 Whatever type of building you have to manage, tertiary, collective, industrial … adeunis® solutions are there to meet your needs. 

Tertiary building

Collective building

Industrial building
Whether you are an operator, maintenance professional, energy or facility management, our solutions are there to enable you to meet the needs and objectives set with your customers.
Improve your multi-technical management: analyze the values ​​of fluid meters (electricity, gas, water …) and control in your rooms the values ​​of temperature, humidity, lighting …

Supervise remotely the proper functioning of equipment: boiler start, radiator … and anticipate their maintenance: boiler, solar panels, ventilation system …

Collect the usage information of your buildings to optimize your multi-service offers: cleanliness, occupancy of meeting rooms, concierge …

Use the data collected: temperature, lighting, room occupancy … to improve the quality of life of the occupants.