Meet us and discover all our solutions, the March, 21-22, 2018, at MtoM event, (Paris Porte de Versailles – Stand D19), and the April, 4-5, 2018 at SIdO event (Lyon's Cité Internationale – Stand D18).
MAKE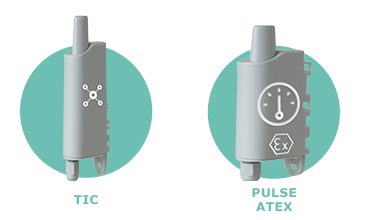 adeunis® introduces its last new products: the TIC which allows you to connect your electrical meters and the PULSE ATEX, which give all your meters communications capability in explosive atmosphere
CONNECT
adeunis® innovates with the launch of its "Adeunis Connect" offer for the IoT!
Adeunis Connect includes our connectivity offer, via private or public networks, and now our new services: the KARE Device Management Platform and the IoT Configurator.
KARE
Want to optimize the configuration of your devices?
Come discover our intuitive & fast application to configure your devices.
IoT Configurator
Manage your assets of adeunis® devices whatever its technology and its operators, thanks to our
 Device Management platform KARE.
SUPPORT
adeunis® launches its new range of dedicated support, to better assist you in the preparation and the monitoring of your projects: radio-mapping, on-site deployment, training and premium support.
adeunis® takes the floor
On the occasion of these exhibitions, come to attend the intervention of our teams during the following conferences:
– March, 21 – 9h30:
 IoT durcis : intégrer les contraintes techniques dès la conception et jusqu'à la maintenance opérationnelle
– March, 21 – 11h30: Se former aux IoT : programmes, démarches pédagogiques, débouchés…
– March, 22 – 10h30: Le Device Management : comment le conduire, avec quels outils, quel budget et quelles compétences ?
– March, 22 – 14h00: "Sécurité sans-couture ": comment l'intégrer à chaque niveau du système connecté, sans trou dans la raquette sécuritaire ?
– 
March, 22
 – 14h30: Smart Building : en route pour l'intelligence énergétique !
SIdO
– March, 04 – 10h00: IoT mainstay of your digital transformation: meet the operational challenge of your company

– March, 05 – 11h45: Smart Building / Smart management of buildings and infrastructures: supporting operational performance and cost reduction
– March, 05 – 12h45: Autonomy: the autonomy of connected objects towards energy sobriety

16/03/18