Optimize occupant comfort and energy performance in a building.
Function : Presence / Brightness
Product uses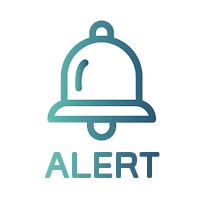 Trigger an alarm if:
exceeded threshold(s)
presence detection
press on alert button
event on the dry contact input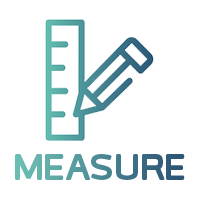 Monitor:
the occupation of a
room day and / or night
the brightness rate
Count the number of events
on the alert button or the dry contact input
Highlights
4 built-in functions: presence, luminosity, alert
button, dry contact input
A design for a product adaptable to any type of
environment
Data logging to optimize the number of mailings
Compatible with KARE© services
Technical specifications
Periodic and / or event mode
Interchangeable battery
Dimensions: 111 x 61 x 40 mm
Case: IP20 (indoor use)
Integrated fixing system: wall or laid
Sigfox RC1 / LoRaWAN EU863-870 / W-Mbus 868
Operating Temperature Range: -20°C /+60°C
Local and remote configuration
Weight: 102g
Standard: Directive 2014/53/UE (RED)
Product error alert, configuration error, low battery
Configurable life frame
1 digital input
1 connected button
References
ARF8276A Adeunis Smart Building MOTION for LoRaWAN™ EU863-870
ARF8276C Adeunis Smart Building MOTION Sigfox RC1
ARF8276E Adeunis Smart Building MOTION Wireless M-Bus 868
Monitoring of the occupancy of the rooms in your building

> Optimize associated services: - to manage spaces / reorganize rooms - to improve the reservation system - to trigger services (household, coffee, ventilation ...) - to inform that the service has been done (by pressing the button)

Light detection

adeunis® offerings enable you to detect the luminosity in the rooms in your building and thereby be informed when lighting is active. Thanks to this capability of our solutions, you can optimize use of the lights in your buildings, making management of them more efficient and to a higher performance level.

Building intrusion | equipment cabinets

adeunis

®

deploys its solutions within your building so that you can benefit from a system for detecting access to a place such as technical rooms, locations subject to restricted or secure access, or detect access to equipment items. Through this, you can be alerted when there are break-ins at your building.

Alarm | Events detection

adeunis® products and solutions enable you to be alerted about qualified events, such as break-ins, technical faults, or the exceeding of thresholds. You are informed, for example, when a break-in occurs at your equipment boxes or your building, or when a fault in your boilers arises. adeunis® offerings also warn you when a leak is detected or thresholds are exceeded (for example a temperature threshold) in order to optimize the technical management of your building on an ongoing basis.