SUPPORT
Services associated with our product offer
In addition to its products, adeunis® supports you with setting up your IoT solution. We put together a full response to your needs.
Identifying and understanding your expectations by working as closely as possible with you
adeunis® offers you close support in order to ensure you receive support that provides a response that matches your issues.
As part of this support offer that adeunis® has set up and which is continually being developed in order to guarantee you the best support service provided on the IoT market, our team of experts offers you support directly on your site.
From the technical support provided on site, to handling the deployment of solutions on your site, as well as providing training on your premises, adeunis® ensures you receive service quality.
adeunis® extends its training offer according to your needs. Our teams of experts provide training in setting up, using and monitoring products so that you can be completely autonomous in terms of management of your IoT chain.
Personalized assistance according to your needs
Depending on your needs and your budget, adeunis® offers you different accesses to technical support: phone & e-mail.
Moreover, thanks to its adaptable, customizable offer, adeunis® provides you with a support offering featuring priority access and the possibility of contacting support services outside opening hours, thanks to the organization of an on-call technical service by our teams of experts.
Follow-up that shows that your satisfaction is our priority
adeunis® ensures you a quality service thanks to the customized offer chosen; its teams can painstakingly repair products under warranty, or replace them for you systematically if they are found to be faulty.
Our follow-up guarantees you an upgrading of the embedded software thus ensuring unrestricted use of our products and solutions.
To discover our various offers and products, please consult our online catalogue.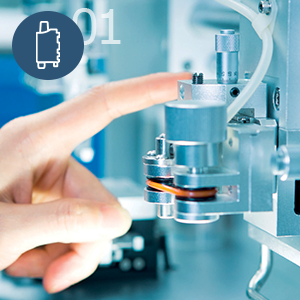 As a manufacturer with over 20 years of experience, adeunis® offers you products dedicated to the B2B sectors of the IoT field, which will enable you to optimize your building management as well as your processes and services provided.
To find out more, click here.
adeunis® deploys ready-to-use wireless solutions for you. Thanks to these packaged product offers, we support you with the deployment of your projects and we respond to your needs and expectations in a personalized and innovative way.
To discover our packages, click here.