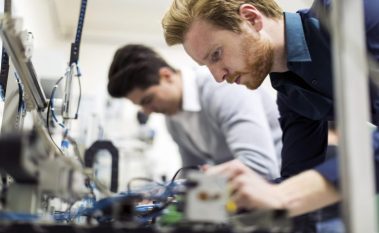 adeunis offers you long-term support as part of the deployment of your installations and monitoring of the systems setup.
To do this, we commit:
– Providing you with dedicated technical expertise
– Sharing our experience to ensure successful deployment of your project
– Regularly improve our support services, processes and tools using your feedback
On-site-radio-mapping
Our teams are setup to study the connectivity on your sites and make recommendations about the right network for your projects.
On-site-deployment
We move on your sites to accompany you on the implementation of your projects. We advise you to guarantee the best installation of your products and solutions.
We support you in the deployment of the first products on your sites, our experts provide you with all the knowledge necessary for you to deploy alone.
We also offer mass deployment services, by our care, throughout the territory.
Training
adeunis offers generic training around IoT themes to help everyone understand the world of connected devices.
IoT applied to your business
We also offer support dedicated to the development of your own technical and business solutions.
Support & Premium-support
Depending on your needs and your budget, adeunis® offers you different accesses to technical support: phone & e-mail.
Moreover, thanks to its adaptable, customizable offer, adeunis® provides you with a support offering featuring priority access and the possibility of contacting support services outside opening hours, thanks to the organization of an on-call technical service by our teams of experts. Together we build to your needs customized services that will ensure total satisfaction.
>>> Access online technical support
Data processing
IoT platform partners
Thanks to our partners, you will find generic or business solutions allowing you to visualize and process your data.
All our products are validated by these partners, which will greatly facilitate the development of your platform.
Depending on your needs, we also have a network of partners for the development of tailor-made platforms dedicated to your needs.