Our mission
To guarantee the complete chain of information, from sensors, to the transfer of data, and to our customers' applications:

Our promise
Manage and optimize your assets & services through adeunis connected solutions:
From the manufacture of connected devices to support on your sites including the deployment and maintenance of our solutions designed specifically for you, and the integration of connectivity (management of your subscriptions, technology selection tailored to your needs), adeunis has its place along the entire chain of data exploitation.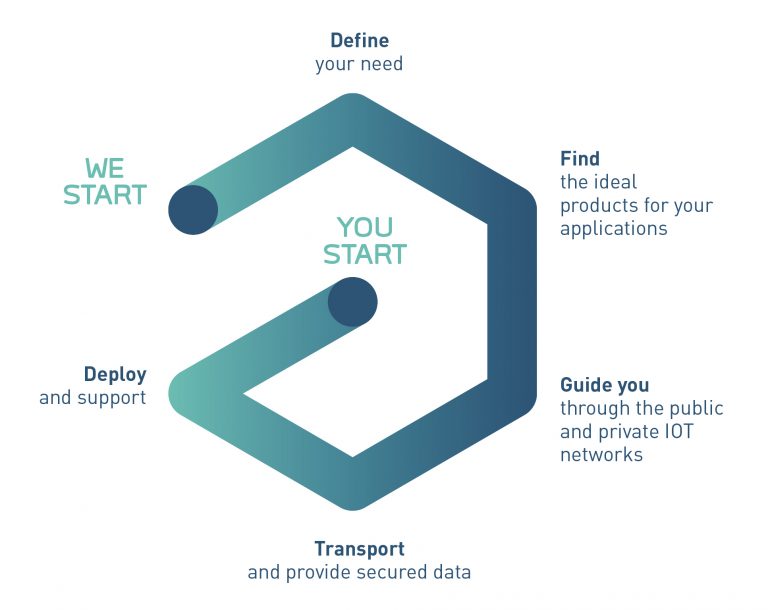 In thefollowing sectors:

Boost the performance and the comfort of your buildings

Optimise your services contracts: transport, collection, mobility, fleet of distributed equipment

Master your infrastructures, optimise your industrial processes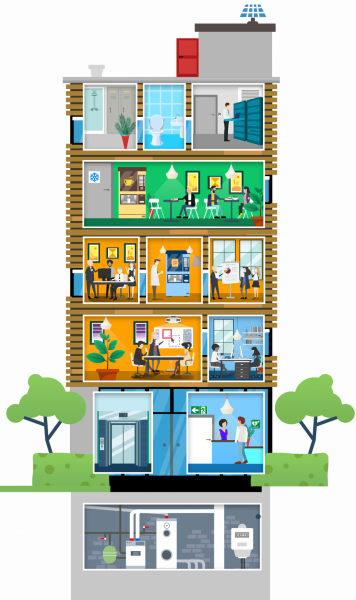 Boost energy performance and ensure the comfort of buildings and their occupants.
Building managers, whether they are facility managers, energy managers or design offices, have a key role to play in responding to this challenge. Connected devices have their place in this transition. Thanks to the IoT, these managers have in their hands a panel of solutions allowing them to ensure balance and the comfort of the against the building's operational costs.
For all building managers, whether commercial, public or industrial, the adeunis® products and services provide a comprehensive answer to the challenges of building management, with both multi-service management and multi-technical problems.