YOUR CHALLENGES:
Control gas consumption and lower the energy bill of your installations without risking the safety of the occupants.
OUR SOLUTION :
Thanks to adeunis' ATEX PULSE product, you can make your communicating gas meters safe.
With an official certification issued by the LCIE agency of Bureau Veritas
ATEX II 2 G D
Ex ib IIC T4 Gb
Ex ib IIIC T135°C Db
-20°C < Tamb < +40°C
Uo ≤ 3.9V; Io ≤ 6.1mA; Po ≤ 6mW; Co ≤ 440µF; Lo ≤ 930mH
Ui ≤ 15V; Ii ≤ 1000mA; Pi ≤ 3750mW; Ci = 0µF; Li = 126nH
Thanks to this certification the product guarantees coverage of the most constrained application cases in tertiary and industrial use.
The product is guaranteed Group II (explosive atmospheres due to gases and dust excluding mines with risk of firedamp), Category 2G (zones 1 and 2) for the most flammable gases Group IIC (hydrogen, acetylene, carbon disulphide) and Group IIIC for conductive dust.
Without compromising the safety of the occupants, you can connect your buildings in order to :
Analyse and optimise consumption data
Detect overconsumption
Receive an alert if thresholds are exceeded
OUR PRODUCTS :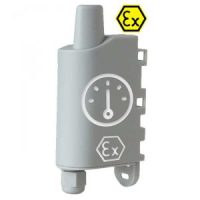 Make all of your metres or impulse devices in Zone 1 communicative.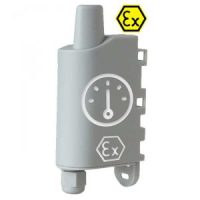 Make all of your electrical metres in Zone 1 communicative.