Deployment of a fleet of IoT sensors: How to guarantee its performance over time?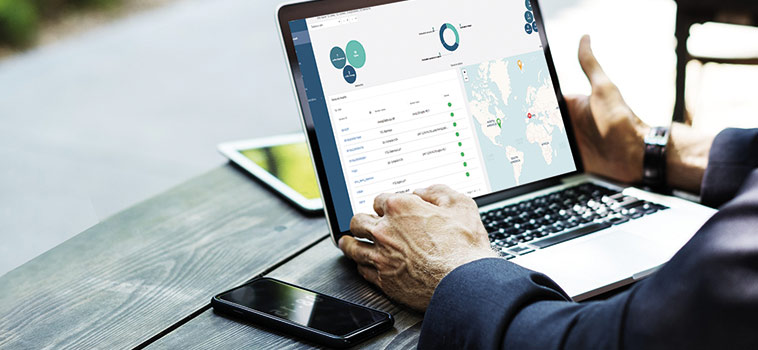 If managing a group of a few dozen connected objects deployed on a single site seems simple, the day-to-day management of 10,000 sensors distributed throughout the territory is much more complicated!
Today, everyone has a smart phone with a cellular broadband connection (3G, 4G and tomorrow, 5G) and habitually recharges their devices nearly every day with regular automatic updates.
By contrast, in the world of IoT (that of low speed networks also called the 0G network), the means of communication are limited and products must be autonomous for several years without being recharged.
However, is the problem of maintenance in operational conditions (MCO) any less critical?
The cost of the sensor and its connectivity are very low, making it possible to deploy new services where traditional cellular networks fail to provide a good return on investment.
But this balance is fragile and precautions must be taken to ensure the success of the operation.
Looking upstream of a deployment to find the right products and tools that will ensure proper operation and performance, as well as data security, is crucial.
More precisely…
That's because IoT sensors and networks are less expensive than the optimisation of operating costs that must be the strongest because service calls for an on-site technician can greatly reduce the profitability of the project.
On the other hand, IoT technologies are sensitive to changes in the product environment (new building, changing vegetation, use of radio frequencies, etc.). It is therefore essential to have the means to monitor the performance of these products and to be able to interact (remotely) with them.
A Device Management tool like KARE provides an updated view of its group and allows the manager to consolidate his business model and to fulfil his contractual commitments (service life vs. product lifespan battery life).
Optimisation of operating costs

Without DM: A product does not communicate. I must send a technician to the site due to the lack of clear visibility about the problem, change the product battery. He came back to the office. Then 2 days later at the same site, 2 other products stopped working.
With DM: I know in advance the operating condition of my products and technicians make fewer trips out to the site.
Consolidation of business model

Without DM: I don't have a clear view of proper operating status or the remaining life of my products. It's impossible for me to commit to a business model or ensure a healthy profit margin.
With DM: I know in advance the operating condition of my products and especially, changes in their remaining life span. I can, on one hand, take action remotely, and on the other, reconfigure a product if it deviates from my estimates.
Increased client satisfaction

Without DM: I can't see whether my products are operting properly or not and I only learn about problems when it's too late. This means a service failure and issues with my client.
With DM: I know ahead of time the performance of my products and am aware of any changes due to their environment. Now I can react right away and ensure uninterrupted service and guarantee client satisfaction.
Discover KARE, our device management solution:
le 23/04/2019