Keep a watchful eye on your pleasure boat in real time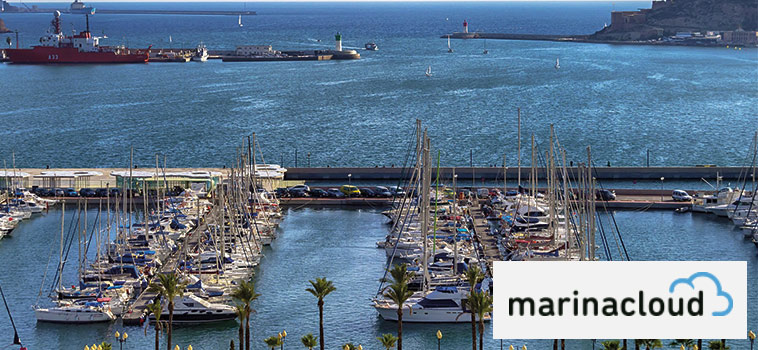 ID
Marina Cloud is a Croatian company that develops innovative and powerful software. Our highly tailored solutions are designed by marina operators for marina operators to professionally automate port management.
Market
Europe

Activity area
Pleasure boats and water sports vehicles
Type of buildings
Marinas
Objectives
Optimise marina management systems to improve relationships with boat owners and ensure the safety of their water craft.
Ensuring the proper management and optimal safety conditions for boats moored in marinas is a key strategic issue for all marina managers.
Boat owners entrust their extremely valuable investments to marina managers and expect the marinas to carefully protect them. Pleasure boats spend most of their time moored in the marina during the winter months. During this time they are exposed to harsh weather conditions for extended periods that can have a significant impact on their safety.
The Marina Cloud challenge: offer a solution to marina managers where they can see the status of boats under their watch in real time in order to quickly intervene whenever a problem is detected.
Adeunis – MARINA CLOUD SOLUTION
Marina Cloud and its team of experts in the marina management industry have developed a revolutionary boat monitoring system called "Proactive Boat Care": a digital platform accessible from computers, tablets and smartphones.
Marina managers have access to a tool allowing them to monitor the most important safety parameters of the boats while they are moored in their home ports. Individual access is also available to boat owners who can monitor their investment 24 hours a day, 7 days a week.
The "Proactive Boat Care" system uses two adjoining sensors:
Dry Contacts: Detects the presence of water in the hold of a boat, thus protecting the interior of the hold from damage and in extreme cases, even prevents the boat from sinking.
Analog & Analog PWR: Monitors the voltage of on-board batteries to prevent a state of deep discharge when a battery fails following an extended period of non-use. This situation occurs frequently when a battery is not used and recharged for long periods of time.
RESULTS
To date, Marina Cloud has installed more than 50 Dry Contacts sensors and 50 Analog & Analog PWR sensors. Marina Cloud's customers are extremely pleased, and the company expects their customer base to grow in the coming months.
For Marina Cloud, it is vital that the sensors used are:
Reliable: They protect assets worth several hundred thousands of euros. The data generated by the sensors must be accurate and accessible in a timely manner.
Resistant: They are placed in bilges and boat engines. Sensors must operate in extreme weather conditions and resist water and dirt intrusion.
Durable: The sensors must withstand harsh weather conditions.
« Adeunis sensors perfectly meet the three criteria of reliability, resistance and durability, which are key issues for us to keep our promises » says Luka Žic, Head of Customer Success of Marinacloud.
le 25/06/19